What Are Onlays?
Similar to dental crowns, onlays are another type of support system for decaying or chipped teeth. Onlays are similar to dental crowns but differ in the amount of tooth they ultimately cover. Onlays are more conservative than crowns and offer a good solution for teeth that are not as badly damaged.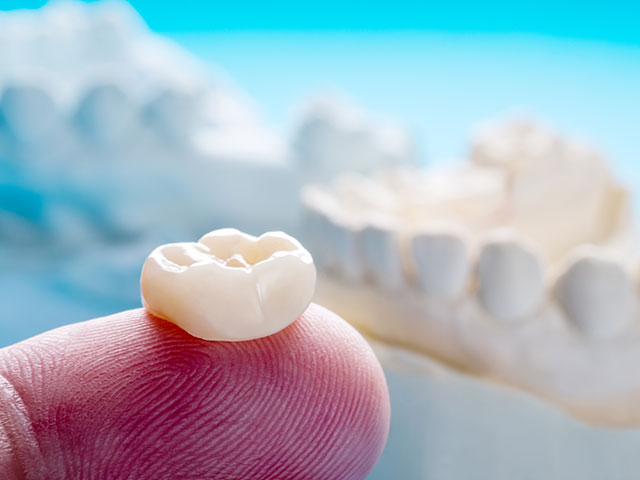 Unlike crowns, onlays replace less of the tooth, making them a less invasive option.
The following are examples of situations where we may recommend an onlay:
When a cusp of your tooth is damaged in a way that doesn't allow for filling to be used.

If there is a cavity present on a weak tooth that may crack if restored with a traditional filling.

To avoid removing an excess amount of a natural tooth, which is usually required to place a crown.
Why Choose Us?
Most dental offices rely on outsourced lab work for producing their dental crowns and onlays. With this method, patients typically have to wait weeks with a temporary crown or onlay while the lab finishes their permanent ones. At Genuine Dental Arts, we can skip this long process because we make our crowns and onlays right in our office. Our affordable dental crowns and onlays are made using lithium disilicate ceramic and contain no metal.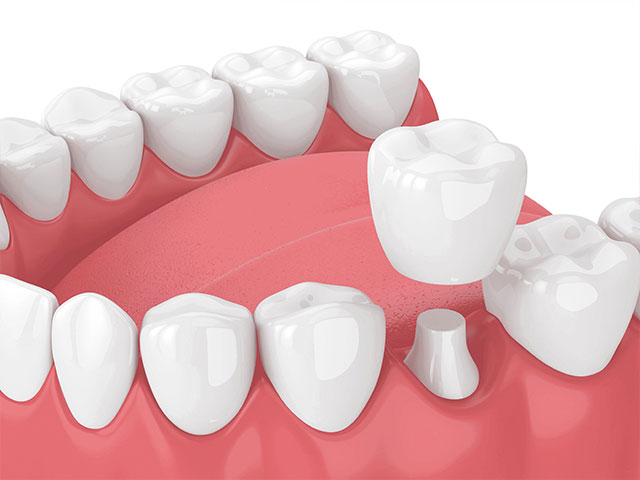 Best of all, we can produce our crowns in just a day. Your crowns or onlays are planned, designed, and fabricated right in our office using modern CAD and CAM technology.
Are Dental Crowns Affordable?
The exact cost of dental crowns depends on the amount of crowns needed and the final restoration. Dental insurance can sometimes offset some of the cost. If needed, we also have no credit check payment plans available for your convenience. Using one of our payment plans can also have the added benefit of raising your credit score as well since all payments are reported to the credit bureaus.