Materials:
We use Nobel Implants for our snap-on-denture treatments. We make a new set of dentures custom-designed to fit your new dental implants. Typically, you will receive two to four dental implants. Once the implants have healed, we will fabricate your new teeth.  Within a few months, you will have your new dentures that lock onto the implants.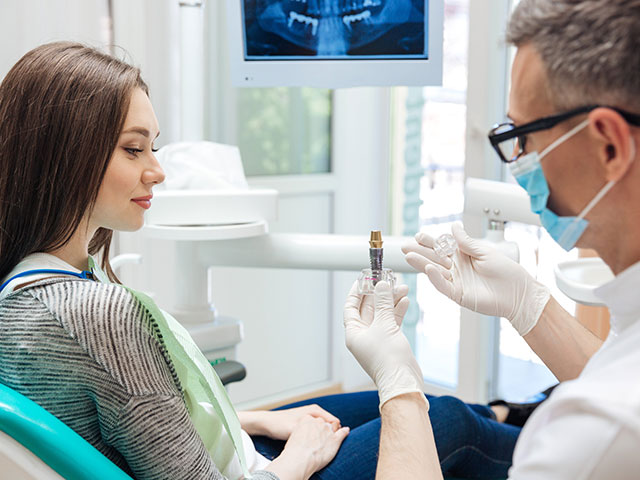 Benefits:
Loose dentures can be a nuisance. They cut your gums, create sore lesions, move all over the place, and can even lead to infection in your mouth! By placing just a few dental implants, you can stabilize your denture for a better fit and improved function. Snap-on-dentures are much better as compared to standard dentures. The teeth hardly move, and you can chew much more comfortably. Please keep in mind that snap-on-dentures are still dentures, however, they are a much more comfortable set of dentures than what you are used to. Treatment is affordable, painless, and relatively quick. Contact us today to see if you are a candidate and stop suffering from loose dentures!
Our Approach to Snap-on-Denture Treatment
Dr. Jazayeri is an expert at making snap-on-dentures. He places the implants and also makes your new dentures. By having full control of your treatment, you end up with better end results. Snap-on-dentures offer an affordable solution to loose and uncomfortable dentures. Not everyone can afford full mouth implants or all-on-four teeth. At a fraction of the cost, snap-on-dentures offer a simple and affordable way to stabilize your dentures without draining your bank account. Call us today to see if you qualify for snap-on-denture treatment and improve the fit of your dentures once and for all!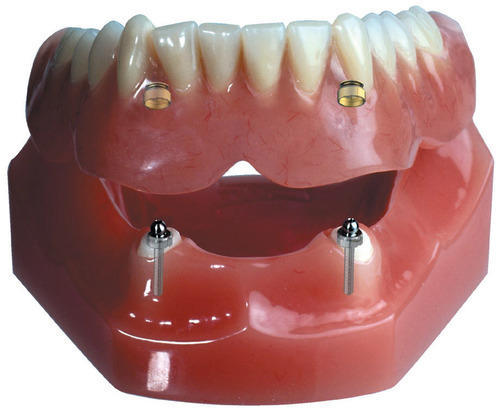 Are Snap-on-Dentures Affordable?
Yes, they are! Snap-on-dentures cost a fraction of what all-on-four or full mouth dental implants cost. Plus, dental insurance can sometimes offset some of the costs of treatment. If needed, we offer a few different payment plans available for your convenience. Come in for your consultation to see if you are a candidate. We will find a way to help you afford your much-needed treatment.