Materials:
Most dental implants are made from Titanium alloys. There are also full Zirconia ceramic implants. We offer both types of dental implants. We use Nobel Implants, which is a Swiss-designed, American-made brand. Nobel Implants are among the best implant brands out there, along with Zimmer and Straumann. We also offer full Zirconia implants, Nobel Pearl, for those who are averse to using any kind of metals in their mouths. Be sure to ask us about our full Zirconia implant option if that is something you are interested in.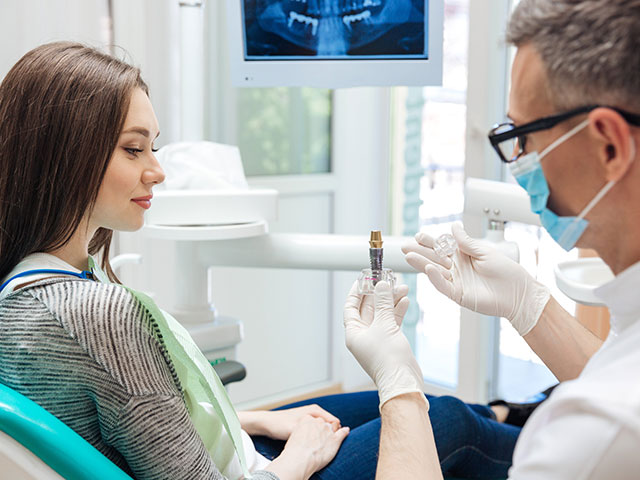 Benefits:
Dental implants are best used to replace badly damaged teeth or missing teeth. For badly damaged teeth, dental implants are just more predictable as they never go bad or get cavities. A damaged tooth can cost thousands of dollars to repair and the results may not last for more than a few years. For missing teeth, dental implants are by far the best solution as compared to bridges and removable dentures. Dental implants prevent you from having to destroy adjacent teeth and also stimulate retention of the bony structure of the jaw. Talk about a win-win!
Our Approach to Dental Implants
Dr. Jazayeri is an expert in dental implants. He has successfully placed more than 3,000 dental implants in his career. Whether you're missing one tooth, multiple teeth, or even all of your teeth, we have a solution for you. Dental implants offer the best solution to replacing your missing teeth. Implant teeth look natural and beautiful. The implant stud preserves your valuable jawbone. Missing teeth leads to many issues over the years: gaps in your mouth, poor digestion, increased caries rates, etc. Replace your missing teeth and get your smile back today!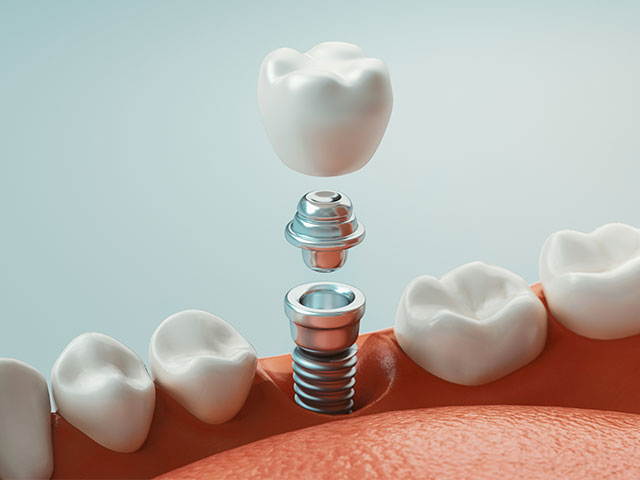 Are Dental Implants Affordable?
We believe you should receive the best treatment for your mouth, even if it costs a bit more. Having said that, we're always offering special promotions on our dental implants. Plus, dental insurance can sometimes offset some of the costs of implant treatment. If needed, we offer affordable monthly payment plan options for your convenience. Call us today! Come in for your dental implant consultation to see if you're a candidate.