What is sedation?
Sedation offers a variety of methods to deal with dental anxiety. There are three common types of sedation used in dentistry:
Nitrous Oxide Gas: Nitrous Oxide is the recommended technique for those suffering from mild anxiety. Inhaling Nitrous Oxide helps you relax and calms your nerves. The best part is that there are no preparations for Nitrous Oxide treatment. We simply hook you up to the machine, you inhale the gas while we perform your treatment, and we disconnect you once the treatment is complete. It's that simple! There are no side effects. The gas clears your body within 5 minutes and you can get about your day.
Conscious Sedation: We use conscious sedation for more complicated treatments as well as for patients with severe anxiety. We administer certain medications, similar to Xanax, to put you into a semi-conscious state. Conscious sedation is ideal for extractions, dental implants, and more complex dental work. You will need to prepare accordingly and someone must accompany you on the day of treatment.
General Anesthesia: General anesthesia is the recommended technique for the most complex dental treatments. Our anesthesiologist will knock you out completely while we perform your work. Bare in mind that general anesthesia is costly and requires extensive preparation, so it is reserved for full mouth treatments only.
Genuine Dental & Implants offers a variety of sedation techniques to get you through your appointment. Talk to Dr. Jazayeri about your concerns and fears. He will help you decide which sedation option is best for you based on your treatment and anxiety level.
Why Choose Us?
When it comes to oral health, there is nothing more important than working with a team that is committed and caring. Our staff has the necessary education and experience to provide you with quality dental care. Don't let fear withhold you from getting essential dental work done! If you are interested in a dentist who factors in your whole body with every procedure, visiting Genuine Dental & Implants may be a good choice for you.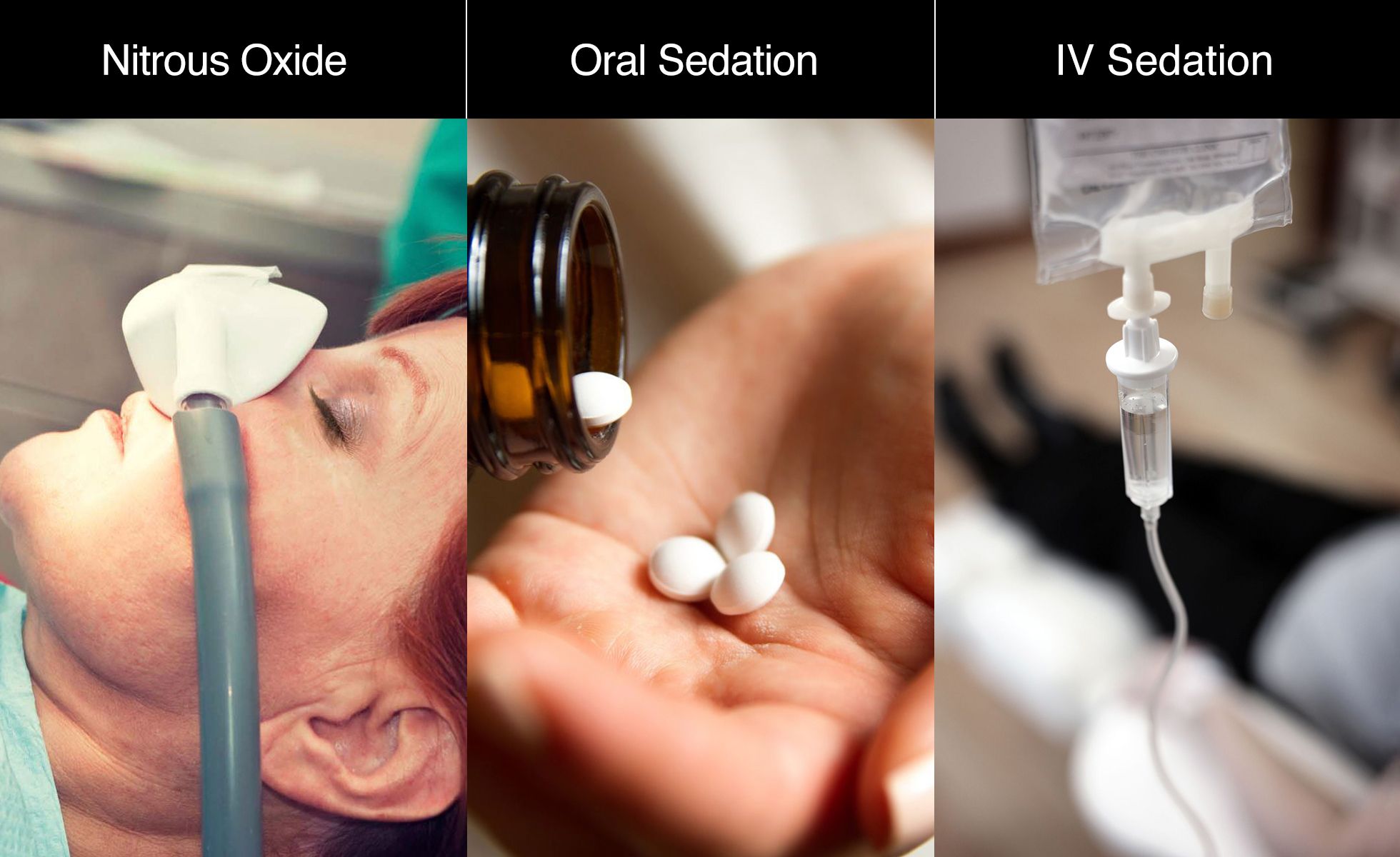 Be sure to ask us about sedation if you're interested. We recommend going with Nitrous Oxide for simpler procedures, such as deep cleanings, fillings, and crowns. Conscious sedation is ideal for more complex treatments, such as extractions and dental implants. General anesthesia is reserved for full mouth cases involving surgeries and complex procedures. Talk to Dr. Jazayeri about your anxiety to see which option best suits your needs.
Is Seadtion Affordable?
There is a fee for sedation, however, it is typically a nominal one. Nitrous Oxide is the most affordable sedation option. Conscious sedation is also inexpensive. However, General anesthesia does get expensive since it does require an anesthesiologist present. You may be able to get some coverage from your dental insurance. Talk to our friendly staff to figure out which sedation technique is best for you and how you can afford it.