How Often Should You See Your Dentist and Why?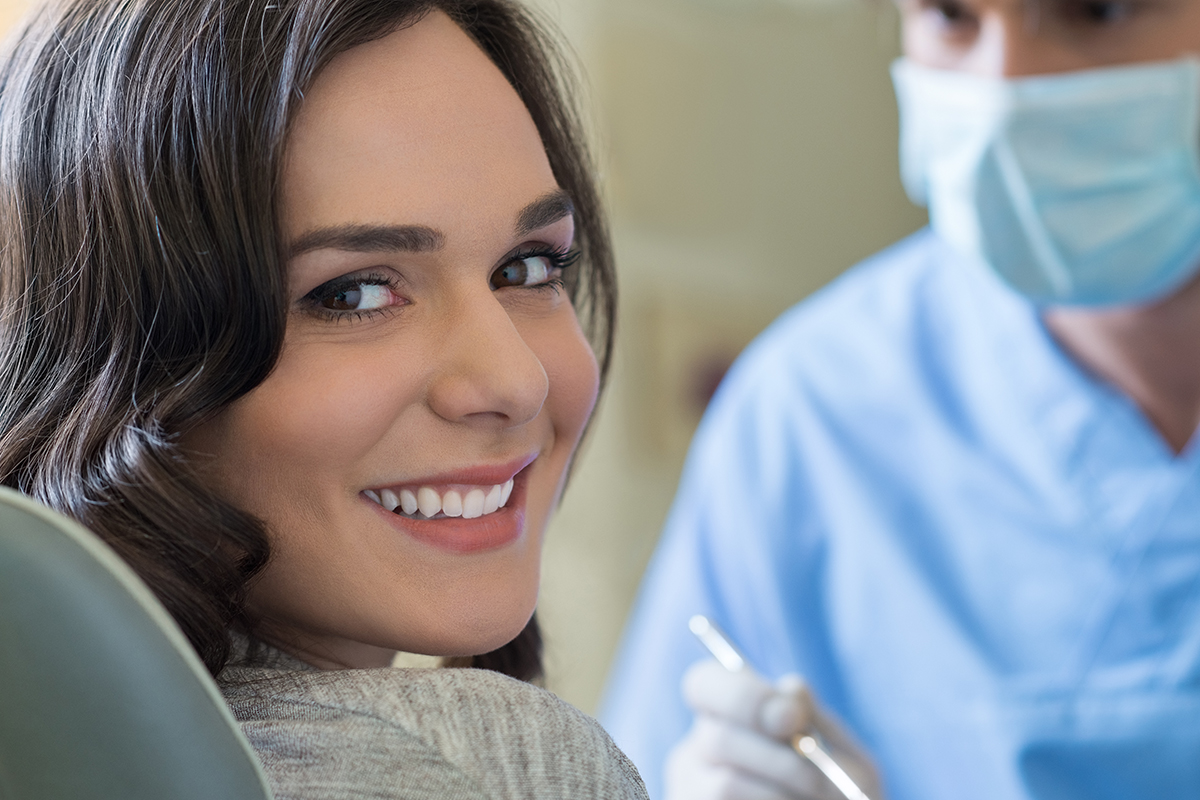 Everyone wants a Hollywood smile – bright, pretty, healthy, and white. But it's not achievable by sitting at home, even if you are taking excellent care of your teeth. You need to visit your dentist regularly to ensure your oral health is in good shape!
A recent study shows that only slightly more than 50 percent of adults consistently visit their dentist as recommended.
Earlier, people would visit a dentist only if they experienced any issues. But dental conditions have nothing to do with regular checkups. Besides, there is a difference between dental treatments and checkups.
Let's learn more about them.
Dental Treatments: These are specialized visits to treat oral conditions like root canals, tooth extractions, fillings, teeth whitening, and other similar issues. Dental treatments are scheduled as per the need and problems of a person.
Dental Checkups: These are the regular visits to the dentist scheduled at your own convenience. During a dental checkup, the dentist examines your mouth to check whether you have any dental problems or not. It's just a routine visit to ensure you have a healthy mouth.
Nonetheless, remember this.
Visiting your dentist is necessary even if you think you have a healthy mouth. Typically, you should visit the dentist every six months for general dental checkups, and if you are experiencing any dental problems, you must see your dentist immediately and often.
Most dental conditions are not visible right away or cause pain and discomfort at an early stage. You may not even be able to identify the problem until it becomes serious.
It's the dentist who can see the early signs of cavities, gum problems, or any other conditions. They can guide you through the next steps and help get your oral health back on track.
Benefits of regular dental checkups:
If you brush your teeth twice a day, floss regularly, and eat healthy food, you can still leave some spots in your mouth uncleaned. It can result in cavities or other dental problems later.
It's your dentist who can examine your mouth and ensure it's clean and cavity-free.
Nobody wants to live without teeth, but if you don't visit your dentist regularly, you may not be able to prevent tooth loss.
You'll never know about the hidden dental issues that may cost you those pearly whites and a lot of money.
When you visit your dentist regularly, you get an early diagnosis and the right treatment on time, helping maintain your oral health.
Early Diagnosis of Dental Conditions:
Regular dental checkups can even save your life. There are chances your mouth is home to unknown infections and dental conditions.
While examining your mouth, the dentist can look for all signs and symptoms of dental problems, including oral cancer.
Oral cancer often goes undetected and leads to a life-threatening situation. Dentists use a special light to look for hidden dental issues and help identify them.
Nobody likes to visit their dentist for painful procedures. But it is quite convenient to get on that reclining chair for a normal dental examination.
When you visit your dentist regularly, you maximize your chances of detecting underlying dental conditions, getting timely treatment, and living with a healthy mouth.
What happens during a dental checkup?
You go and see your dentist who examines your mouth, teeth, and gums.
The dentist will ask you questions regarding your health, lifestyle, eating habits, and dental problems.
After thoroughly checking everything, your dentist will recommend necessary treatments and procedures. You can decide a date for your next visit and figure out other details, such as payment and after-care.
The Bottom Line
Many people are afraid of dental tools and delay going to their dentist. While some can't afford dental expenses, so they don't visit their dentist regularly. Unfortunately, visiting your dentist is the only and absolute way to prevent dental problems and maintain oral health.
While fearing the dentist is common, we ensure each patient gets comfortable, no matter what.
Our friendly staff puts patients at ease the moment they walk in. Our dentists, hygienists, and other members work together to ensure patients get the best overall experience.
No matter what procedure you require, we can help you. When all perspectives of dentistry are taken into account, the results are simply better than what patients expect.
We believe that dental care should be accessible to everyone. That's why, we've partnered with Denefits to give our patients access to no-credit-check dental financing options, quick payment processing, and e-billing. So don't delay your dental care any further because of fear of tools or not affording services.
Book your appointment with Genuine Dental today to get the healthy and beautiful smile you deserve.